[German]Microsoft has released a series of microcode updates for various Windows 10 versions as of August 29, 2019. I tried to create a list of the KB numbers involved.
---
Advertising

---
PhantomofMobility has informed me about these updates via Twitter.
W 10 MC, SSU's UP, 1903-Low and TELEMETRY(Reliability) Updates: WK 'D' MS Catalog #3August
MC are IvyBridge High.

NOW 210

ICYMI: @SBSDiva @AdminKirsty @thurrott @maryjofoley @bdsams @mehedih_ @ruthm @SwiftOnSecurity @pcper @MalwareJake @JobCacka @etguenni @AskWoody

1/8 pic.twitter.com/xDBPfa36UZ

— Crysta T. Lacey (@PhantomofMobile) August 30, 2019
The Microsoft website with an overview of the Windows 10 Microcode updates was last updated on August 13, 2019, but lists the KB numbers. In the Microsoft Update Catalog the updates are listed with date August 29, 2019 and the KB articles are also updated to this date.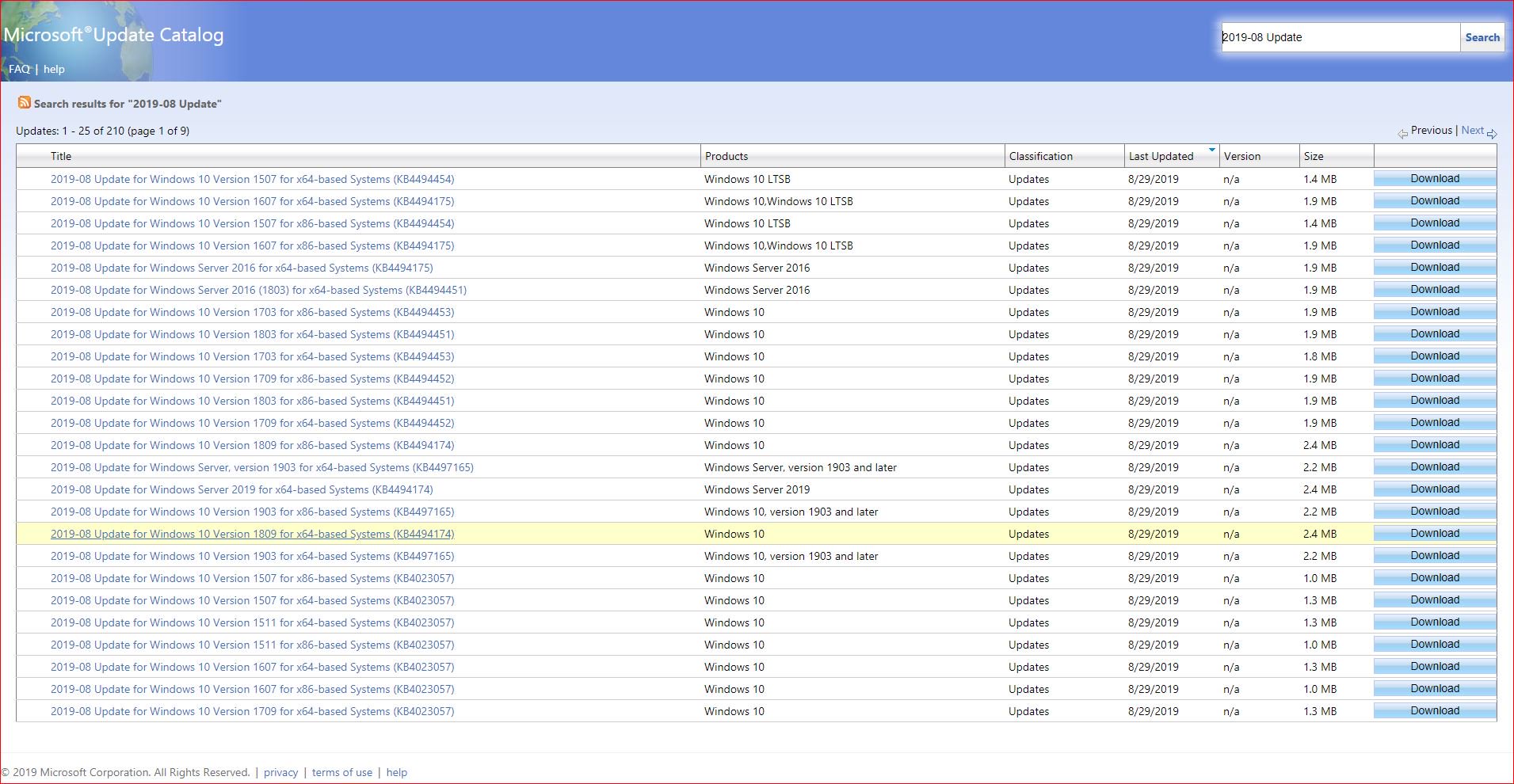 Here is the list of updates with links to the KB articles I found in the Microsoft Update Catalog.
---
Advertising

---
According to Microsoft, microcode updates have been revised for the following products:
Valley View
Cherry View
Haswell Desktop
Haswell M
Haswell Xeon E3
Gemini Lake*
Apollo Lake*
Please note that the updates may only be installed for the CPUs listed in the KB articles. It is up to each user to decide whether to install the microcode updates.