[German]After the official end of support for Windows 7 Service Pack 1 on January 14, 2020, the Free Software Foundation (FSF) requires Microsoft to make the operating system available as free software.
---
Advertising

---
A few thoughts first
Regarding the official end of support for Windows 7 Service Pack 1 on January 14, 2020, it can be noted that more than one in four desktops (according to Netmarketshare more than 26.6%) still runs Windows 7 SP1. Microsoft was therefore forced to announce a chargeable support extension (ESU) for companies as early as 2018. Security updates for Windows 7 can be obtained through the ESU program until January 2023.
On the occasion of the support end I wrote this article for German IT magazine heise, but some thoughts didn't make it into the final article. In particular, the aspect of sustainability in terms of software support was dropped completely. For example, the end of support throws millions of perfectly running Windows 7 systems more or less into the trash of history, because the hardware doesn't allow a switch to Windows 10, and people don't want to run the systems without security updates.
The fact that there is ESU support and support of 0patch to close vulnerabilities I had discussed several times and will continue to publish articles about this.
Even though the end of support as of 01/14/2020 has been known for 10 years, I realized while writing some articles that there can't be a 'business as usual' anymore from a technical, economical and ecological point of view. Some industrial users might once again become painfully aware of the actually too short support periods for operating systems. After all, the theoretical 10 year support period cannot actually be used, because after the release of Windows 7, only one or two years elapsed for the evaluation and development of the application software.
My professional roots were laid almost 40 years ago in the area of industrial automation in chemistry. In the chemical industry, in large-scale plant construction, but also in machine tools, projects are planned with plant lifetimes of 20 to 40 years, i.e. well beyond the 10 years of Windows 7 support. Even in the laboratory and medical technology sectors, these 10 years support periods prove to be problematic, as a Windows system cannot simply be updated.
The 'as a service' approach with Windows 10 semi-annual feature updates propagated by Microsoft clearly does not fits the needs of these target groups. A simple switch to Linux or Apple's macOS is usually not possible for these user groups either.
---
Advertising

---
Demand for the Windows 7 release
The Free Software Foundation (FSF) is a non-governmental foundation founded as a non-profit organization in 1985 by Richard Stallman. In the USA, the FSF frequently intervenes in public debates.
Microsoft Must Open Source Windows 7, Free Software Foundation Says https://t.co/uRVmthFtu5 #Microsoft #Windows7 #Windows10

— Bogdan Popa (@bgdftw) January 27, 2020
I have already seen it this morning on Bogdan Popa in the above tweet, but I haven't had time to prepare the topic yet. The people in the Free Software Foundation have started a petition after the end of support for Windows 7 SP1, asking for an 'upcycle' for Windows 7. Upcycle is the creative recycling of products or waste.
Microsoft is asked to give the operating system as free software to a community so that they can analyze and improve Windows 7. This would allow Microsoft to iron out earlier bugs. It is alluded to the fact that Microsoft has "poisoned the education" and "threatened user security" in the 10 years of Windows 7 and "invaded the privacy".
This goes hand in hand with an urgent plea to respect the freedom and privacy of users – and not to simply push them to the latest Windows 10 version. The FSF wants to see more evidence that Microsoft truly respects user freedom and does not just use these concepts as marketing slogans when appropriate. All in all a clever move by the Free Software Foundation.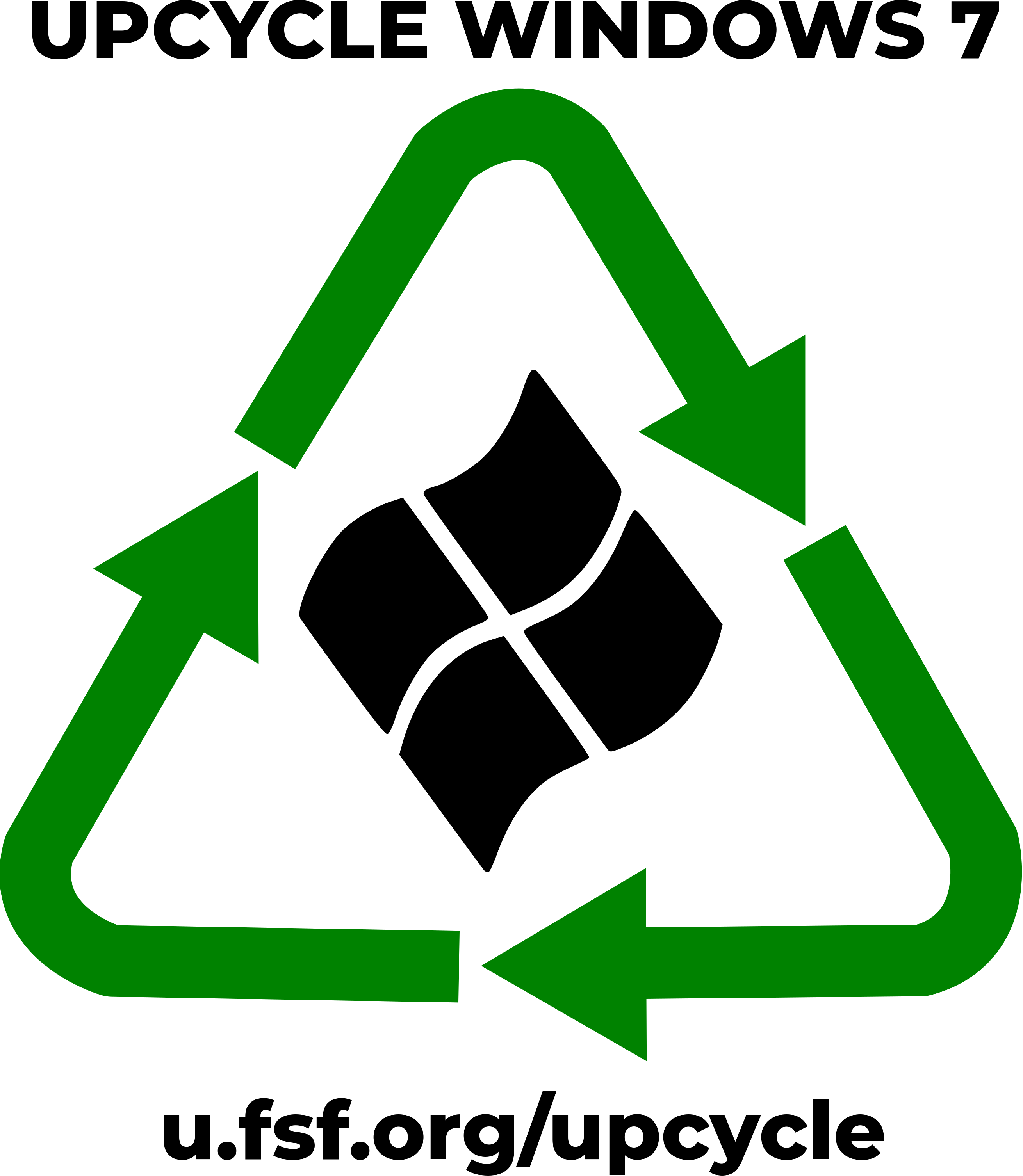 The petition already has more than 7,000 signatories just a few hours after it was created, although the website is currently extremely slow to respond to signatures. It remains exciting to see how things will continue. Personally, I can't imagine that Microsoft is currently following this call. There are several reasons for this, the following points come to my mind.
Hundreds of millions of ESU customers around the world are paying for Windows 7 SP1. Microsoft must provide them with security updates by January 2023, so they have obligations.
A release of Windows 7 at this time would not be advisable even without an ESU program. Because as long as hundreds of millions of users are still using the operating system, Microsoft don't give 'the bad guys' the opportunity to analyze the Windows source code.
Furthermore, one should get rid of the naive belief that everything in Windows 10 has been recreated. In fact, there is still a large amount of old code at work there, which might endanger Windows 10 and Windows Server if the source code of Windows 7 is released. Microsoft has released ancient operating systems like Windows 1.0 or DOS. But even Windows XP is still closed source.
There would also be the evil tongues, who know another reason why one will keep the thumb on the source code. Let me put it this way (as a man of practice coming from software development): If you have skeletons in your closet, you would better keep the doors closed ;-).