[German]Apple has started displaying a repairability index in France in its web stores for the purchase of new devices. The company is thus fulfilling a regulatory requirement so that customers can find out about the repairability of an iPhone, iPad or Mac before they buy it.
---
Advertising

---
Within my German blog, I've frequently criticized the poor repairability of various products from Apple (but also Microsoft's Surfaces). Now this week, Apple has surprisingly started to display a repair index for devices like the iPhone and Mac in the Apple Store app and in the Apple Online Store in France. Users can now get a better idea of how problematic it is to repair a device before buying it.
French site MacGeneration reports that the iPhone 12 series devices (mini, 12, 12 Pro and 12 Pro Max) received a score of 6 (on a scale up to 10) for repairability. The iPhone 11 and 11 Pro (4.6) and iPhone 11 Pro Max scored significantly lower at 4.5, as did the iPhone XR. The iPhone XS Max and XS score 4.6 and 4.7, respectively. The iPhone SE 2 scores much better with 6.2, while the iPhone 8/8 Plus and iPhone 7 Plus come in at 6.6. The best-rated model is the iPhone 7 with a score of 6.7.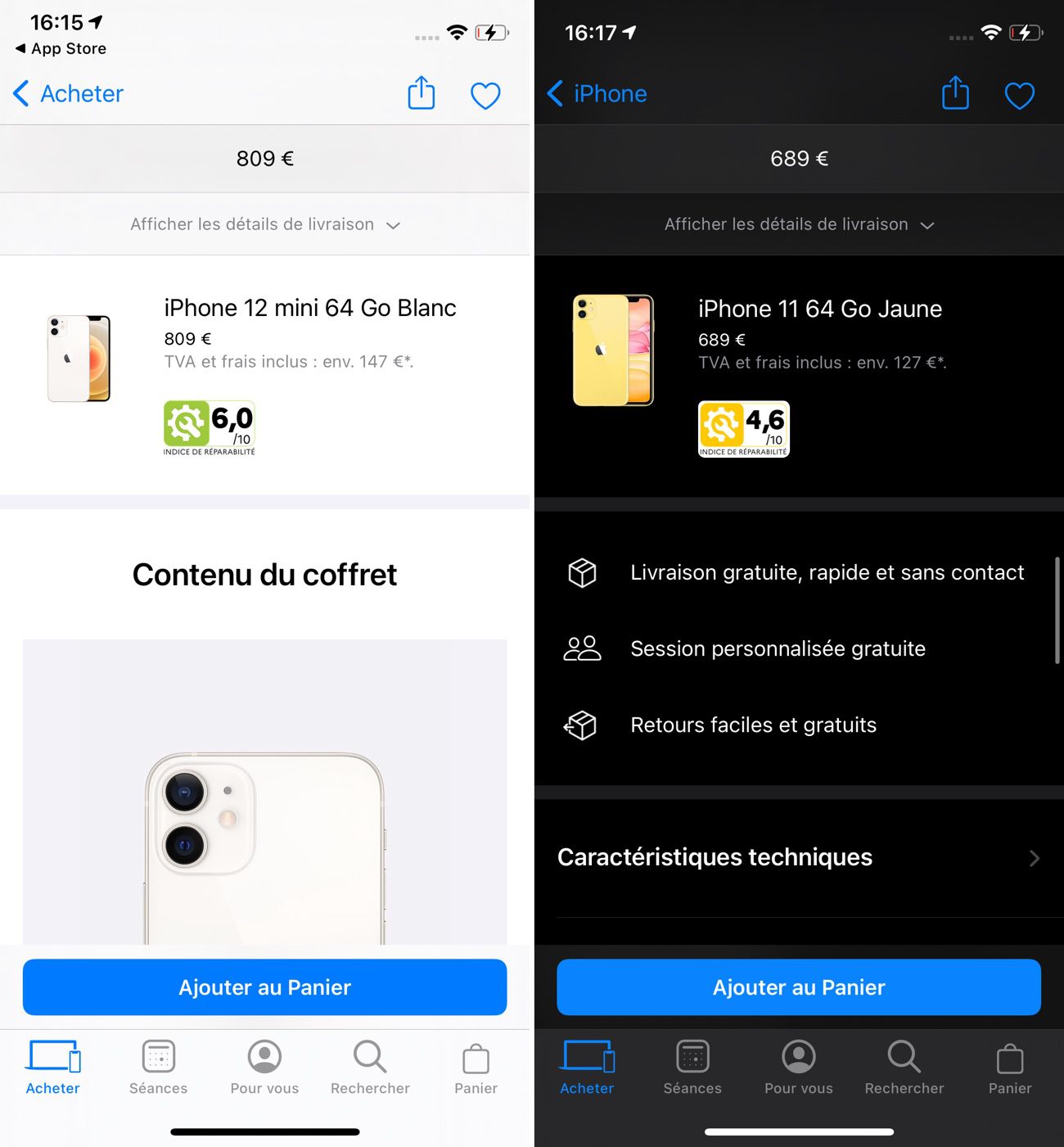 (Repairability index for Apple products, source: www.macg.co)
Apple also lists the Macs affected: the 16-inch MacBook Pro received a score of 6.3, the MacBook Air M1 received a score of 6.5, and the 13-inch MacBook Pro M1 en received a score of 5.6. This reparability index information is related to local regulations set by the Minister of Ecological Transition (Ministère de la Transition écologique). There are five different criteria used to determine the index for each appliance. These include ease of disassembly and availability of parts needed for repair. (via)