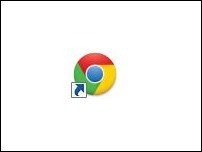 [German]Short message for users who are still with Windows 7 SP1 and ESU support, so possibly also receive patches until January 2023. Google has just announced that they will continue to support the Google Chrome browser until 2023 for Windows 7 SP1. Previously, it was planned to phase out Chrome support for Windows 7 next summer.
---
Advertising

---
On Jan. 14, 2020, there were security updates for Windows 7 for the last time as part of the Extended Support and Microsoft ends the 10-year support for the operating system. Only corporate customers have the option of obtaining security updates until January 2023 via the paid ESU program. Google announced at the time that it would continue to release the Google Chrome browser for Windows 7 SP1 until at least mid-2021. . On that date, they will take another look at Windows 7 market share and decide if support will continue longer.
In November 2020, I had reported in the blog post Google Chrome: Windows 7 Support till January 2022,that the support period was extended. But in two months it would have been End of Life again – which wasn't really on my radar. EP then alerted me in this comment that the expiration period for the Chrome browser had been extended again. Google's support post for Google Chrome now states:
Important: Chrome is extending support for Windows 7 through January 15, 2023 for critical security and stability updates.
So there is still support for Google Chrome on the Windows 7 platform until January 15, 2023 – which is also the date the ESU program expires.