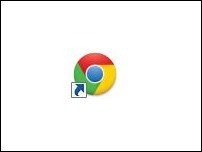 [German]Google has released the Google Chrome 103.0.5060.53 update for Windows and Mac on the desktop in the stable channel as of June 21, 2022. The security update closes 14 vulnerabilities (1 critical). In addition, there is the 102.0.5005.134 in the Extended Stable Channel.
---
Advertising

---
Google Chrome 103.0.5060.53
The relevant entry for Chrome 103.0.5060.53 in the stable channel can be found on the Google blog. This update fixes 14 vulnerabilities, although only the vulnerabilities listed below are documented by Google.
[$NA][1335458] Critical CVE-2022-2156: Use after free in Base. Reported by Mark Brand of Google Project Zero on 2022-06-11
[$20000][1327312] High CVE-2022-2157: Use after free in Interest groups. Reported by Nan Wang(@eternalsakura13) and Guang Gong of 360 Alpha Lab on 2022-05-19
[$7500][1321078] High CVE-2022-2158: Type Confusion in V8. Reported by Bohan Liu (@P4nda20371774) of Tencent Security Xuanwu Lab on 2022-04-29
[$3000][1116450] Medium CVE-2022-2160: Insufficient policy enforcement in DevTools. Reported by David Erceg on 2020-08-14
[$3000][1330289] Medium CVE-2022-2161: Use after free in WebApp Provider. Reported by Zhihua Yao of KunLun Lab on 2022-05-30
[$2000][1307930] Medium CVE-2022-2162: Insufficient policy enforcement in File System API. Reported by Abdelhamid Naceri (halov) on 2022-03-19
[$7000][1308341] Low CVE-2022-2163: Use after free in Cast UI and Toolbar. Reported by Chaoyuan Peng (@ret2happy) on 2022-03-21
[$1000][1268445] Low CVE-2022-2164: Inappropriate implementation in Extensions API. Reported by José Miguel Moreno Computer Security Lab (COSEC) at UC3M on 2021-11-10
[$500][1250993] Low CVE-2022-2165: Insufficient data validation in URL formatting. Reported by Rayyan Bijoora on 2021-09-19
The entry for the Extended Stable Channel does not contain any further explanation of what is being fixed. The Chrome version for Windows, Mac and Linux will be rolled out to systems via the automatic update feature in the next few days. One can also update the browser manually (via the menu and the About Google Chrome command). The latest build of the Chrome browser can also be downloaded here.