[German]The Google search suddenly returned the symbol of a rat (instead of a donkey or a mule) when searching for the Democratic Party (USA). Here is a brief look at the facts. Take it with humour in times of the corona crisis.
---
Advertising

---
I became aware of the matter through Bleeping Computer , who documented the whole thing with a screenshot. It all started with this post of a meanwhile banned user in a somewhat obscure forum. He posted the outline of a rat as the new logo of the Democrats.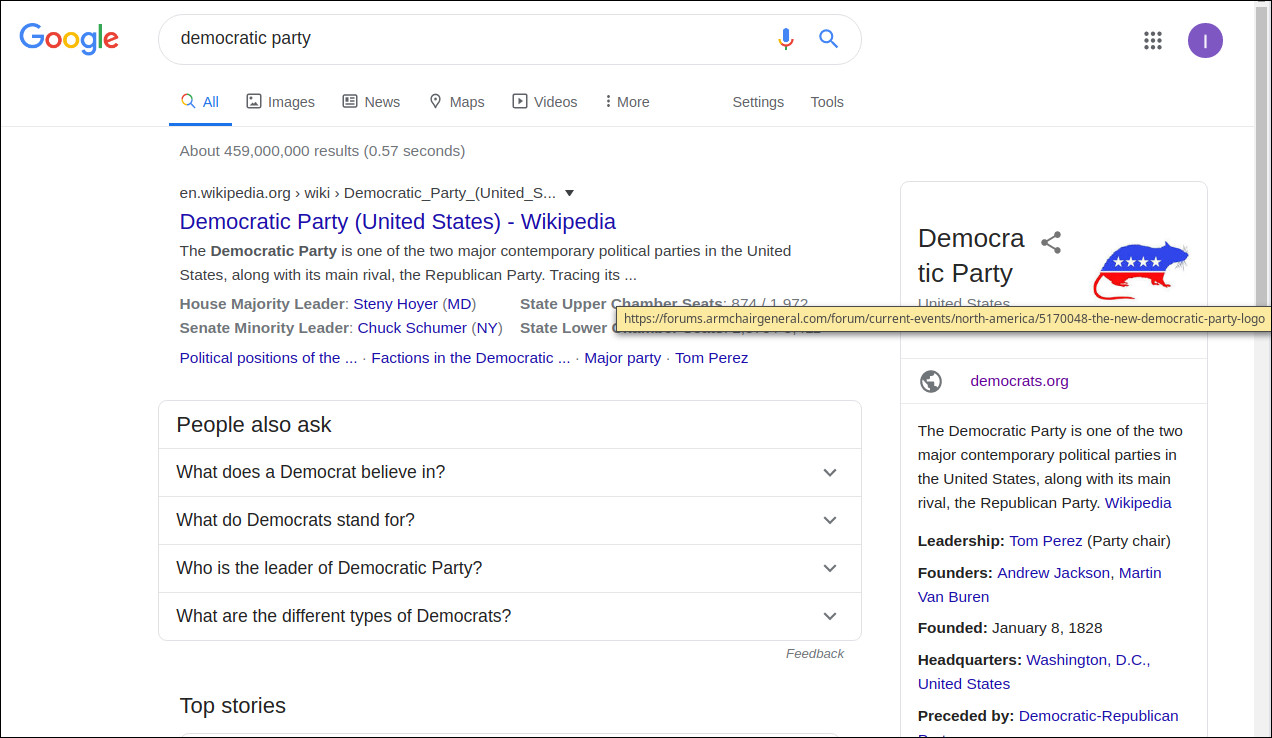 (Source: Screenshot Bleeping Computer)
When users now searched for 'Democratic Party' on Google, they were shown the new rat logo in the search results of Wikipedia articles (see screenshot above). When I search on Google, I now get these results (but it seems region dependant).
The logo of a mule or donkey is displayed at the Democratic Party (is probably their official logo). For the Republicans, the symbol of an elephant is displayed in the search results. Note, that I won't set a political statement with the donkey for the Democrats or the elephant for the Republicans. You can see which symbols are used by Google or trending if you scroll down the page (see also).
---
Advertising

---
The power of algorithms
Bleeping Computer quotes Under the Breach, who first took up the whole thing in the following tweet and claim to have no idea why this logo appears there.
Someone just edited the #democratic party logo on Google search to a rat.

Still works if you Google "democratic party" right now.

photo taken from some forum post, no idea how it got saved to Google's front page. pic.twitter.com/AYFlznkAAp

— Under the Breach (@underthebreach) March 16, 2020
When I looked at the result of the Google search, something immediately jumped into my eyes, which gives an explanation for the logo. The website of the US Democrats has the domain democrats.org (see also my screenshots above). If I sum up 1+1, some algorithm has extracted the 'rats' out of the URL and associated it with the logo published in the above mentioned forum post. That's what created the crude search result.