[German]Brief Information for Windows 10 users. Microsoft is currently testing with some Windows Insiders in the Insider Preview Build 20161, in addition to the new Start menu, also the new assignment of the key combination Alt+Tab. The task switching by this key combination also affects open tabs of the Edge Browser.
---
Advertising

---
What we are exactly talking about?
In Windows, you've been able to use keyboard shortcuts for specific actions since time immemorial. For ages, Alt+Tab has had the effect of displaying the task list with the running task.
Windows Task list
The user can then select an entry from the list by pressing the key combination Alt+Tab several times. When the key combination is released, the window of the last selected task is brought to the foreground.
A/B test in Insider Preview makes everything new
Microsoft's now seem to be running a new A/B test with Windows insiders, in which the key combination Alt+Tab is reassigned. Lawrence Abrams, from Bleeping Computer, has noticed this and points it out in the following tweet.
Microsoft's new Windows 10 Alt+Tab plan looks like a mess – @LawrenceAbramshttps://t.co/Rk1235ZL0v

— BleepingComputer (@BleepinComputer) July 6, 2020
---
Advertising

---
This article says, that Microsoft is testing a change to the Windows 10 Alt+Tab function as part of a so-called productivity boost, so that the key combination also displays open Microsoft Edge browser tabs.
With the new Windows 10 Insider Build 20161, Microsoft is not only experimenting with a modified start menu. Redmond has also stated that they want to test a new Alt+Tab function that displays open Microsoft Edge Canary Browser tabs. The announcement says:
ALT + TAB between apps and sites

Are you a multitasker? We have exciting news for you! Beginning with today's build, all tabs open in Microsoft Edge will start appearing in Alt + TAB, not just the active one in each browser window. We're making this change so you can quickly get back to whatever you were doing—wherever you were doing it.
If you press Alt+Tab, not only running tasks are displayed in the task list. All open edge tabs also appear. Lawrence Abrams then discovered that he does not belong to the circle of A/B testers who are offered the new function. So he used Mach2 to activate the option 'LivePreviewForTabs' under Windows 10 Build 20161:
mach2 enable 25478404
Afterwards he could use the new function. Various options can be selected in the settings.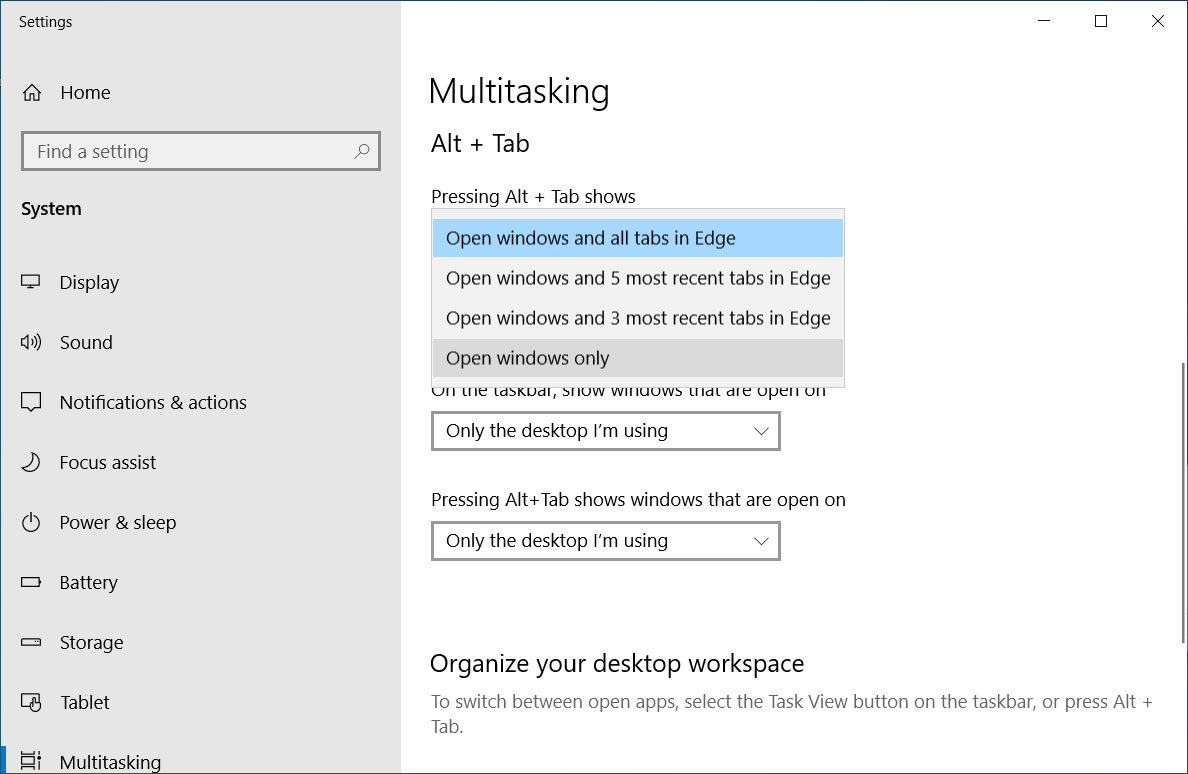 (New Alt + Tab Multitasking Settings)
With many Edge Tasks open, the task list then becomes photo wallpaper because each open tab of the browser shows a thumbnail.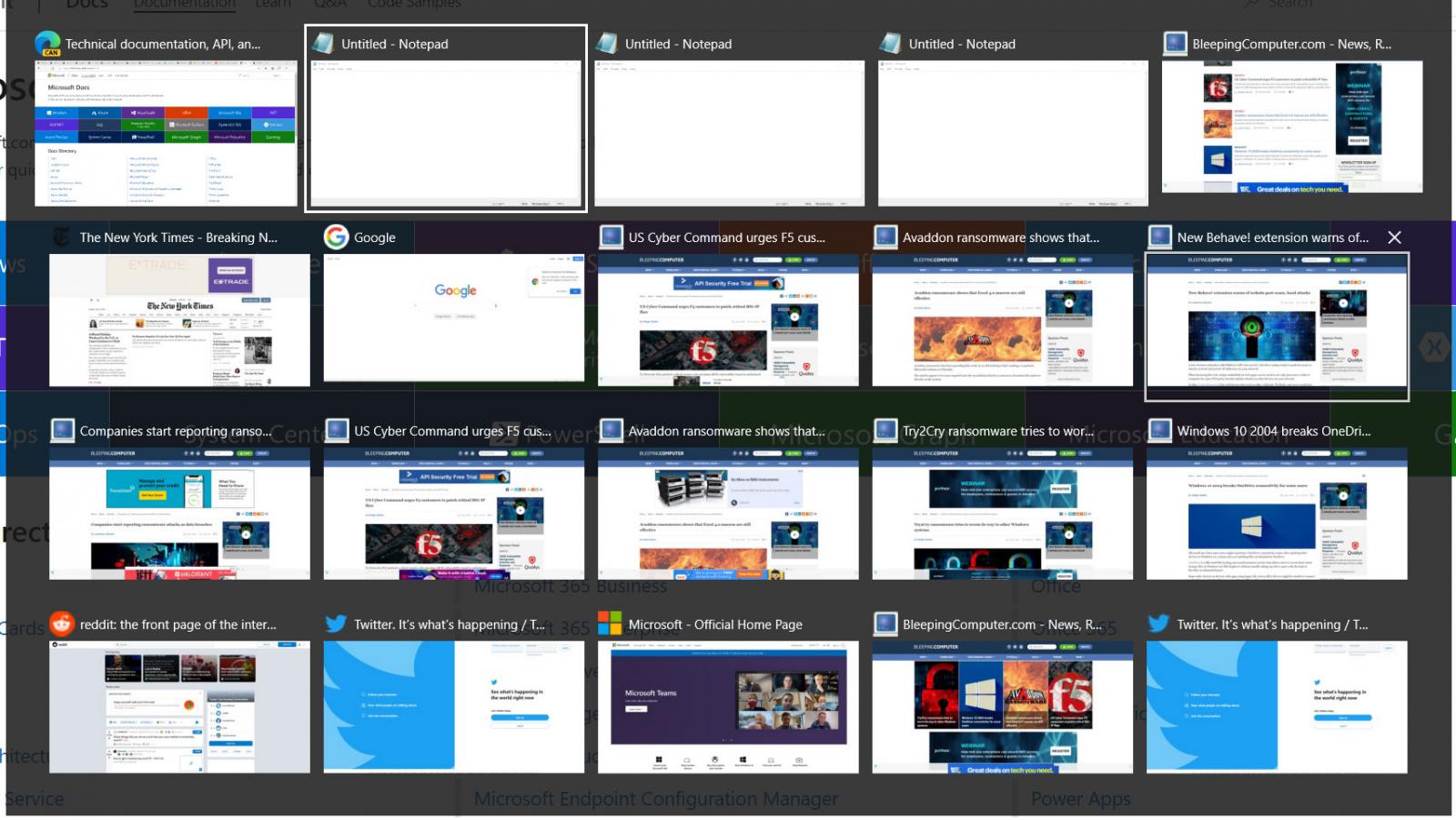 (Alt+Tab with Task List and Edge-Tabs)
Lawrence Abrams, like me, actually uses this key combination daily and writes: As someone who constantly uses the Alt+Tab key combination to switch between applications, in many cases without realizing that I am doing it, it would not be a pleasant experience for me to make this possible. That's exactly how I see it – once again.