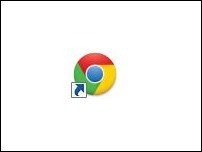 [German]The developers of the Chrome and Firefox browsers are currently worrying about whether there will soon be problems with web pages that can then no longer be displayed properly. The background is that the major version of these browsers will soon reach three digits (100) due to the fast update cycles. Websites that check the browser agent string for the browser version could then cause trouble.
---
Advertising

---
The following tweet from Chrome developers points out this issue. The version number will become three digits, and the developers of both browsers are working to mitigate the potential impact of this change.
The developers point out (see also here), that the user agent string of the browsers will reach version 100 in a few months.
<browser_name>/<major_version>.<minor_version>
It is interesting to see what these user agent strings of browsers look like today:
---
Advertising

---
Chrome: Mozilla/5.0 (Windows NT 10.0; Win64; x64) AppleWebKit/537.36 (KHTML, like Gecko) Chrome/94.0.4606.54 Safari/537.36
Firefox: Mozilla/5.0 (Macintosh; Intel Mac OS X 10.15; rv:96.0) Gecko/20100101 Firefox/96.0
Safari: Mozilla/5.0 (Macintosh; Intel Mac OS X 10_15_7) AppleWebKit/605.1.15 (KHTML, like Gecko) Version/15.2 Safari/605.1.15
Apple already uses three-digit version numbers in Webkit. But for both Chrome and Firefox, major version 100 will be a big milestone. And developers certainly see the potential for this to cause glitches on websites once they switch from a two-digit to a three-digit version number. The reason is that web developers use all sorts of techniques to parse these strings. This ranges from custom code to the use of user agent parsing libraries, which can then be used to determine the appropriate processing logic.
From the browser developers, therefore, the indication that the browser user agent and all other version reporting mechanisms will soon report a three-digit version number. For the Google Chrome browser and its clones, this should be around March 29, 2022, while the version change to three digits for Firefox has been set for May 3, 2022. In the article, the developers take some more detailed looks at the facts. Website developers might want to take a look at this issue as well.