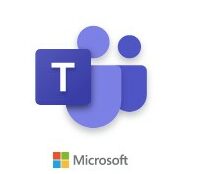 [German]When using Microsoft Teams, administrators should make sure that no special characters appear in the profile names. This can lead to strange errors. The Teams client may refuse to start if, for example, a round bracket appears in the profile name. Frank Carius came across the problem at a customer in mid-December 2022 and then analyzed the whole thing. And there is a second find from mid-December 2022 in the form of a post in the Microsoft Techcommunity. In both cases, there are tickets at Microsoft, but they relate to different versions of the MS Teams app. Here is a brief overview of these cases, where I am not yet aware of any solutions from Microsoft (only workarounds that users have found).
---
Advertising

---
Microsoft
has its problems in its various products when special characters appear in names (e.g. profiles). Then it can come to the strangest effects. There is the support article "Invalid user name" when you try to create a user name that contains a special character in Microsoft 365 from July 2022, which already points out that there can be problems with special characters in the user name under Microsoft 365. However, this is only half the truth and it is claimed that the applications provide an error when invalid characters appear in the username.
Microsoft Teams hangs at start
Since mid-December 2022, there seem to be issues with Microsoft Teams where the client suddenly fails to launch. I came across two cases at once, which I would like to briefly address as we enter January 2023.
Teams crashes/hangs after update to 1.5.00.33362
Microsoft's Techcommunity has an entry  Teams update to 1.5.00.33362 – will not launch or crashes dated December 16, 2022, which points to a specific issue with special characters in the display name associated with an update to the Microsoft Teams client.
Teams updated version 1.5.00.33362 will not launch correctly when users have special characters in their display name.  App crashes, or prompts for a sign in which will not be successful.
The MS Teams client no longer starts in version 1.5.00.33362 if special characters were used in the display name. A similar error already existed in Feb. 2022 with Teams version 1.5.00.2164 (see). There is now a support ticket at Microsoft for this problem. A workaround is probably to change the Teams profile folder to:
---
Advertising

---
%appdata%\Microsoft\Teams
to empty it. Then the problem should be solved at least for a short time. At least there is a ticket TM486857 in the admin portal, which points to the error:
Scrolling through the techcommunity post, however, I haven't seen any indication of a fix yet.
Startup issues with Teams version 1.5.00.34154
Then there's a case with the Microsoft Teams client (Electron, version 1.5.00.34154) from mid-December 2022 that won't start under certain conditions. I came across the problem description in December 2022 via the following German tweet from Frank Carius.
It says that special characters in user profiles may destrub Microsoft Teams. Frank  have had a German customer, using Microsoft Teams version 1.5.00.34154 wher MS Teams suddenly refused to launch. After a longer delay, the following error dialog was displayed there.
The error dialog is not very informative, as it does not contain any clues as to what went wrong. After various tests and analyses, including a reinstallation of the Microsoft Teams client, Frank Carius discovered the cause of the problem. The MS Teams client in question contained a round bracket ( as a special character in the profile name. This then led to the Microsoft Teams app no longer being able to start.
Frank Carius then investigated the whole thing a bit more dedicatedly and shows in his German blog post Sonderzeichen in Userprofile which implications special characters in the profile name can raise in connection with Microsoft Teams and (Azure) Active Directory.
Similar articles
"Breaking news": Microsoft Teams supports now "Games for Work" …
Microsoft Teams stores authentication tokens as plain text in Windows, Linux, Macs
Microsoft Teams Bugs: Blocks Emergency calls, unpatched phishing vulnerability since March 2021
Fix for sporadic login error 0xC0070057 in Office apps and Teams