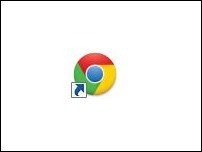 [German]With the Google Chrome and Microsoft Edge browsers on Windows, it can happen that the pinned tile icon is lost during a version update. There is a simple workaround you can try for pinned shortcuts to restore the icon.
---
Advertising

---
I came across the solution in the following tweet the other day. Just navigate to the following key in the registry editor.
HKCU\Software\Microsoft\Windows\CurrentVersion\ImmersiveShell\StateStore
and set the DWORD value ResetCache to 1 there. This key is also called in case of problems with Citrix Profile Management (see).