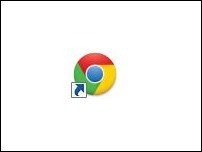 [German]Google has released the Google Chrome 106.0.5249.91 update for Mac and Windows on September 30, 2022. Both the Stable Channel and the Extended Stable Channel will receive this security update. It is a bug fix update that addresses vulnerabilities.
---
Advertising

---
Google Chrome 106.0.5249.91
The relevant entry for Chrome 106.0.5249.91 in the Stable Channel can be found on the Google blog. The Extended Stable has also received a fix. This update fixes three vulnerabilities, some rated high.
[$7000][1366813] High CVE-2022-3370: Use after free in Custom Elements. Reported by Aviv A. on 2022-09-22
[$10000][1366399] High CVE-2022-3373: Out of bounds write in V8. Reported by Tibor Klajnscek on 2022-09-21
Die The third vulnerability was probably found internally via fuzzing. The Chrome version for macOS and Windows will be rolled out to the systems via the automatic update feature in the next few days. One can (and in this case should) also update the browser manually (via the menu and the About Google Chrome command). The latest build of the Chrome browser can also be downloaded here. (via)