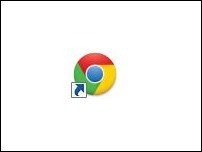 [German]The support of the Chrome browser is to be discontinued for Windows 7 SP1 and Windows 8.1 from February 2023. The Google developers are reacting to the fact that ESU support for Windows 7 SP1 will end in January 2023. And Windows 8.1 will also receive security updates for the last time in January 2023 and will fall out of support in February 2023. Microsoft's Edge browser is also affected
---
Advertising

---
The support for Google Chrome under Windows 7 SP1 was extended by Google for a very long time beyond the official support period. Already in 2020, Google indicated that they wanted to support the operating system until 2022 after its end of support. This was then extended to January 2023 (see Windows 7: Google Chrome gets support until 2023 pointed out).
No more support from February 7, 2023
But now an end of this support is foreseeable. In the blog post Sunsetting support for Windows 7 / 8.1 in early 2023 Google's Chrome Support Manager announces the end of support. With the release of Chrome 110 (expected on February 7, 2023), developers will officially end support for the Chrome browser for Windows 7 and Windows 8.1.
Users and administrators are urged to ensure that devices running Windows are updated to Windows 10 or later to continue receiving new Chrome versions as updates. Google's manager justifies this by saying that the end of support corresponds to Microsoft's end of support for Windows 7 ESU and Windows 8.1 Extended Support on January 10, 2023.
Microsoft Edge also affected
Microsoft has also announced the discontinuation of it's Edge browser for Windows 7 SP1 on October 18, 2022. Here it says:
** We will continue to support Microsoft Edge on Windows 7 and on Windows Server 2008 R2 until January 15, 2023. These operating systems are out of support and Microsoft recommends you move to a supported operating system such as Windows 10.
There is still nothing to read about Windows 8.1. The whole thing is interesting, because I speculated in the blog post Will Microsoft provide ESU support for Windows 7/8.1 and Server beyond January 2023? that Microsoft could extend support for Windows 7, Windows Server 2008 R2, Windows 8.1 and Windows Server 2012 R2 beyond 2023. Here, however, the end of life for Edge and Chrome seems to be confirmed February 2023, even if ACROS Security wants to fix security holes via 0patch micropatches for two more years (see Windows 7/Server 2008 R2 receive 0patch micropatches in 2023 and 2024).
Older versions still work
The end of support does not mean that the Chrome browser will stop working on Windows 7 or Windows 8.1. Older versions of Chrome will continue to work. However, there will be no further security updates for users of those operating systems.
---
Advertising

---
Users running Windows 7 or Windows 8.1 are advised by Google Manager to switch to a supported version of Windows before that date to ensure that the latest security updates and Chrome features continue to be delivered via update. (via)