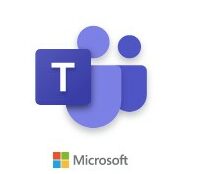 [German]Another note to administrators and users of Jabra headsets (e.g. Jabra Evolve 62 and 75) who use them in a corporate environment with Microsoft Teams. After there were already problems in connection with Microsoft Teams in December 2022 as well as in February 2023, which were however fixed via firmware update, I have now received reports of new problems. Since September 28, 2023, I have received corresponding reader reports. I am compiling the information that I have received from users – perhaps someone else is affected.
---
Advertising

---
Old: Headset does not hang up after MS Teams call
German blog reader Stefan left on February 2, 2023 a comment to the post New Jabra headset issues (e.g. Engage 75) with MS Teams (Jan./Feb. 2023) and reported that there is an annoying issue in his environment: The Jabra Engage75 headsets do not hang up after a Teams call. The call itself ended but the headset continued to make calls. He had found the workaround of calling a colleague and hanging up directly so that the Jabra headset would also hang up. Unfortunately, it could happen that the called party's headset did not hang up.
In the case from February 2023, Stefan was affected with several devices. After my blog post was published, other administrators from companies that were also affected came forward. The issue has been fixed in Feb. 2023, but it seems to be a recurring problem, because I found, if I don't misinterpret it, this thread from 2020 describing something similar.
Teams 1.6.00.24078 causes issues (Sept. 2023)
As of Sept. 28, 2023, Gregor posted this German comment on my blog, reporting issues again with "Microsoft Teams version 1.6.00.24078 in conjunction with the Jabra Evolve 75 headset". According to him, sometimes a restart of Teams helps. Otherwise, Jabra Direct must also be restarted. Then a few hours Oli got in touch and wrote that they had the same problems. However, the Jabra headsets Evolve 65 and Evolve 2 65 are used there.
Somehow Microsoft have the problem, that the steady changes to Teams affects Jabra headsets. Quite annoying, since Jabra are professional devices that cost hundreds of euros. I assume that there are probably more people affected and ask if anyone has made similar observations?
Jabra Engage 75 Headset
This product from the supplier Jabra is a wireless noise-canceling headset for desk phones and softphones. The Jabra Engage 75 On-Ear Dect Stereo Headset is offered by the manufacturer for just under 500 Euros.
---
Advertising

---
Similar articles:
Jabra (Engage 75) headsets crash on MS Teams calls (Dec. 2022)
Firmware update fixes Jabra (e.g. Engage 75) headsets issues with MS Teams (Dec. 15, 2022)
New Jabra headset issues (e.g. Engage 75) with MS Teams (Jan./Feb. 2023)