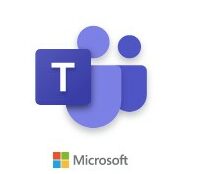 [German]Another note for administrators and users of Jabra headsets (e.g. Jabra Engage 75) who use them in a corporate environment with Microsoft Teams. After there were already problems in connection with Microsoft Teams in December 2022, which were fixed via firmware update, I have now received reports of new problems. I am compiling the information that I have received from users – perhaps someone else is affected.
---
Advertising

---
Headset does not hang up after MS Teams call
German blog reader Stefan commented on Feb. 2, 2023, in this comment to the German post Firmware-Update fixt Jabra (z.B. Engage 75) Headsets Probleme mit MS Teams (15. Dez. 2022) and reported the following problem (I've translated the comment):
Hello,

it continues. We have many colleagues with the Engage75 now again an annoying problem, it does not hang up from a teams call. The call itself is terminated but the headset continues to call. Only after you call a colleague and immediately hangs up again, the headset hangs up. Unfortunately, it can happen that the headset of the called person does not hang up. We now have this on several devices.
It seems to be a recurring problem, because I found, if I don't misinterpret it, this thead from 2020 describing something similar. After publishing the German version of this blog post, several blog readers confirmed the issues for different types of Jabra headphones. Some can hang up after a Teams call by pulling the headset from USB jack. By the way, German user Cord gave a tip in this comment how to end the call without bothering colleagues with calls:
You can also replace the call to the colleague with a call to the teams Test Echo (found under Settings -> Devices -> "Test Call").
Thanks to the blog readers for pointing out these issues. Is anyone else affected by this error or does anyone even know a solution?
Problems with Jabra Engage 65
Her in my blog, user JaxR got in touch with this comment on the post Jabra (Engage 75) headsets crash on MS Teams calls (Dec. 2022) and reports the following:
I have a new engage 65 mono and when i get a teams video call my avaya customer is disconnected plus i get the gap waiting for my headset to work in teams – i only plug the Jabra in to the usb on laptop – I can not do firmware updates on my work laptop.
The Engage 65 Mono experiences disconnections during customer calls via Avaya communication solutions when an MS Teams video call comes in. In this scenario, the Jabra Engage 65 is probably connected directly to the USB port of the notebook – so a firmware update on the headset is not possible, writes the user. See so as if the combination Jabra and Microsoft constantly revised teams are somehow constantly good for trouble.
---
Advertising

---
Jabra Engage 75 Headset
This product from the supplier Jabra is a wireless noise-canceling headset for desk phones and softphones. The Jabra Engage 75 On-Ear Dect Stereo Headset is offered by the manufacturer for just under 500 Euros.
Addendum: I got half a dozend comments on Facebook groups, after I posted a link to my German edition of this blog post. The German edition contains these comments.
Similar articles:
Jabra (Engage 75) headsets crash on MS Teams calls (Dec. 2022)
Firmware update fixes Jabra (e.g. Engage 75) headsets issues with MS Teams (Dec. 15, 2022)